Dr. Shashi Mohan Sharma
B.M.S. (LKO), PG HOM-LONDON, FRCH-UK, MHMA-UK
Specialist in Chronic Diseases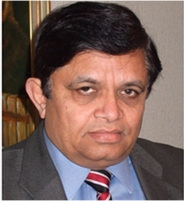 DR. SHASHI MOHAN SHARMA
B.M.S. (LKO), PG HOM-LONDON,
FRCH-UK, MHMA-UK
Specialist in Chronic Diseases
Welcome
Dr. Shashi Mohan Sharma is the Director and Principal of Hahnemann College of Homeopathy, Slough, United Kingdom. He had graduated in Homeopathy from National Homeopathic Medical College and Hospital, Lucknow- India, in 1972.
He was the Chief Consultant to many Homeopathic Hospitals and the Principal of L.M.H. Medical College & Hospital, Ludhiana - India. His Homeopathic Card Repertory, is the second largest in the world, which was released by the then President of India at President House, New Delhi, India on 23rd May 1985.
In 1988, Dr. Sharma migrated to the United Kingdom and started his homeopathy practice in Slough. He was qualified Post Graduation in Homeopathy, PG Hom-London from Hahnemann College of Homeopathy - UK in 1996.

Tour Programme
Switzerland
05th June 2014
Homeopathic Seminar 2014
Hotel Park Inn by Hilton, Zurich – Switzerland
News & Event
05


June, 2014

05 - 06 - 14 to 11 - 06 - 14


Homeopathic Seminar 2014


20


Dec, 2014
20 - 12 - 14 to 22 - 12 - 14
Hotel Marriott, Goa
Join Us on : Facebook | Twitter | Linked-in | Skype
Website designed & developed by Desi Design